A Trait Every Mom Shares: Resiliency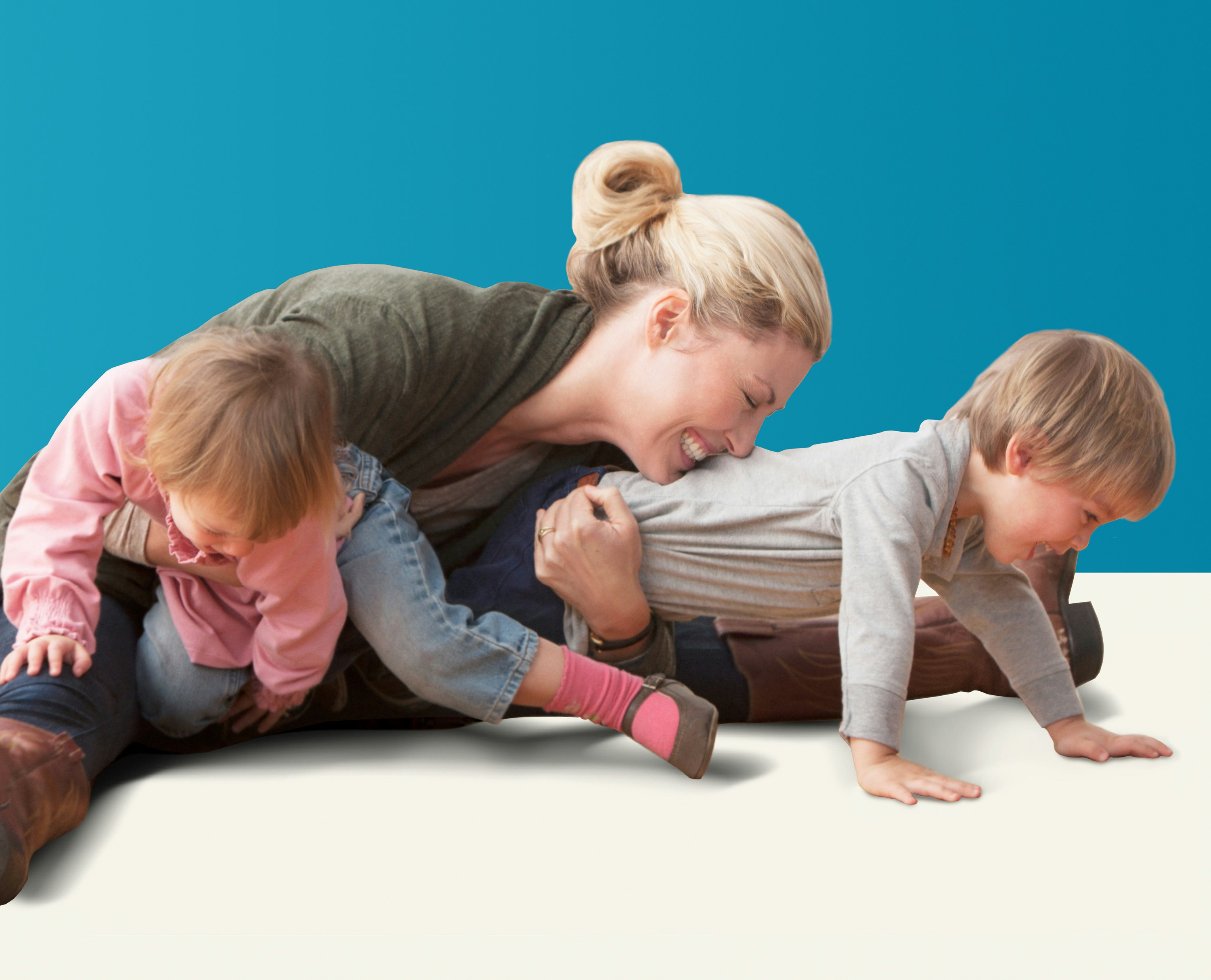 While it's true that no two parents are exactly alike and every family is unique, there is one trait that's common among moms around the globe: their incredible capacity to be resilient. To overcome and thrive no matter what life throws at them. In honor of Mother's Day and the March of Dimes It Starts with Mom initiative, we sat down with Infant Sleep Expert Natalie Willes to get her insights on parenthood and resiliency, how to take your inner strength to the next level, and the lasting positive effects it'll have on your children.
Natalie Willes on Resiliency: For the last 10 years, I've had the privilege of working as a sleep coach with thousands of families around world. My clients have spanned the globe from the US and Canada to India, Chile, UAE, Singapore, Haiti, and beyond. Time and again as I've helped mothers teach their babies to fall asleep without help, sleep through the night, and take healthy naps, I've been reminded of how resilient women are in their role as parents, no matter where they live in the world. The thing with resiliency and motherhood is that it's often a trait we possess without really realizing it.
A classic example of resiliency is a rubber band. Rubber bands stretch and accommodate and hold things together, but always come back to their original shape. Society already holds motherhood to super-high expectations, so being an actively resilient person as well may seem impossible. But what does a resilient mother actually look like? She looks like you! That's because most women don't have a choice when it comes to meeting challenges. We already do our best to meet every difficulty life can throw at us, because we are constantly striving to make sure our children are healthy, safe, and loved. You may not realize it, but you are already a living representation of the most resilient person on earth.
How to Own (and Enhance) Your Own Resiliency
When I gave birth to my first child 12 years ago, I lived 3,000 miles away from my own mother. My husband was attending grad school and I was pretty much the youngest mom I knew in my peer group. The first 8 months of my child's life were the single most trying stretch of time in my nearly 40 years on earth. I've had other major challenges, but what made becoming a parent so significant was that I simultaneously had to deal with challenges to my mental and emotional well-being while being a full-time caretaker to a helpless human—with no training and very little support. When I look back on that challenging period of my life, I not only recall the heartache I experienced, but I also experience a bit of pride in my ability to work through my struggles and thrive as a parent. It wasn't easy, and if I'm being frank, I didn't really feel like I had much of a choice at the time. But that's just the thing about being a mom: We don't really have a choice. We dig deep and find strength that we didn't know we had. We do it every day, because it turns out that motherhood and resiliency are essentially synonymous terms.
Flexibility, Mindfulness, and a Positive Outlook on Life
All it takes to start on the path of being an amazingly resilient mother is simply doing whatever you can to meet life's challenges to the best of your ability. Even better, the more frequently you exhibit the traits necessary to overcome challenges, the more resilient you'll become with time. We can't control what difficulties we'll experience, but we can control how we react to them. If you want to take your personal resilience to the next level, you can work towards honing the traits resilient mothers share: flexibility, mindfulness, and a positive outlook on life. For most moms, we learn early on that the more adaptable and flexible we can be, the happier both mom and child will be. Flexibility is an essential trait to enhancing your inherent strength because it means that even when your expectations aren't met, you'll pivot to make the best of a situation instead of remaining so rigid that you're unable to resolve a problem. Mindfulness and a positive outlook on life work in tandem to help us remain centered while maintaining a realistic perspective on what is going on in our day-to-day life. The daily tasks of mothering can be so taxing that it is very easy to become overwhelmed by normal (and difficult) occurrences. When we encounter a real challenge, mindfulness practices such as meditation can help us retain an optimistic outlook and a calmer disposition. Maintaining a positive outlook on life can help us endure even the most challenging situation.
The Real Secret Weapon in Remaining Resilient
One of the biggest benefits of being a resilient parent is the example we set for our children. All of us want to raise kids who can overcome life's obstacles and thrive. And while all mothers are resilient to a certain degree out of necessity, one main aspect of maintaining this inner strength over a lifetime is recognizing and accepting your own basic physical and emotional needs. It's also vital to frequently and clearly articulate our needs to our partners and loved ones. At the end of the day, learning what we need help with, especially during challenging periods in our life, and asking those around us for support may very well be the difference between enduring a challenge or overcoming it and thriving.
Take Care of Yourself So Your Kids Know How to Take Care of Themselves
You are not doing yourself or your children any favors by downplaying your own needs. Showing your children that resilient people are ones who are familiar with their own needs and comfortable asking for support when they need it will help ensure that when they encounter challenges of their own in life, they can meet difficulties with grace and strength, and can overcome obstacles in life and thrive.
Getting More Help
When I learned March of Dimes was celebrating Mother's Day for a full week, I was thrilled. MOD fights for the health of mothers and infants alike by supporting research, advocating for policies, and providing resources to ensure that moms and babies around the world are the healthiest they can possibly be. It Starts With Mom will be a week full of celebrating moms and their resilience through amazing giveaways, Q&As with experts around maternal and infant health, and so much more. You can find more tips for developing your resilient mindset at It Starts with Mom.